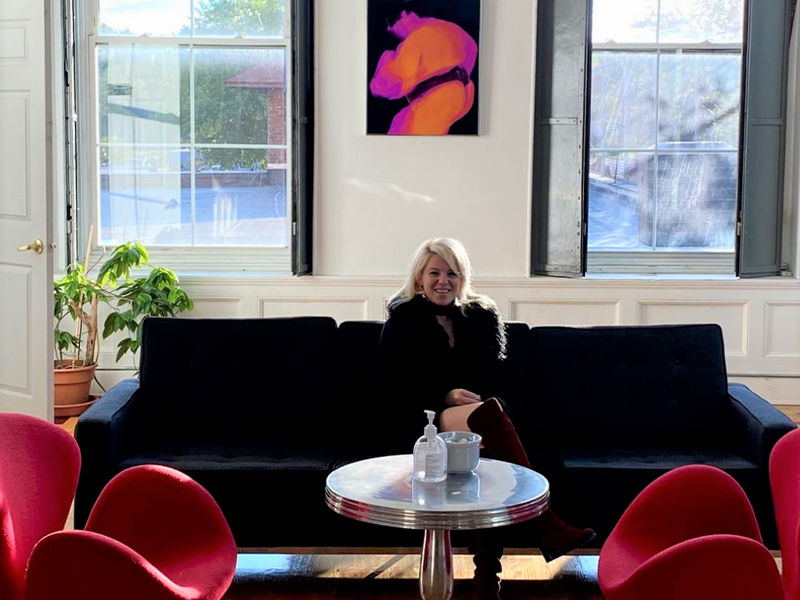 Dolly Palooza Opening Reception
---
Date
October 23rd, 2022
Time
3pm – 5pm
Location
The Lofts at Beacon Gallery
18 Front St.
Beacon, NY 12508
Event details
Dolly Faibyshev is an American artist with a love for color, composition, and the human condition. She has photographed a wide range of subjects, from the primped and prodded models of New York Fashion Week to the overly groomed animals at the Dog Show, from Dolly Parton impersonators to the the muscle-bound performers of Wrestlemania, from the 1950s time capsule of Palm Springs to the faux iconic people and structures of Las Vegas. Born to Russian immigrants, the vicarious fantasy of America became ingrained in her from an early age until she learned to define those experiences in pictures. She is a New York City based self-taught photographer exploring the meaning of the American Dream in all of its forms.
Her work has been published in The New Yorker, Le Monde, TIME, The New York Times, Businessweek, Vanity Fair, Rolling Stone, W Magazine, The Village Voice, and other publications.
https://dollyfaibyshev.com/Home
Please join us for an opening reception with the artist on Sunday, October 23rd, 3pm – 5pm at The Lofts at Beacon Gallery, 18 Front St. Beacon, NY 12508
This was at the Playstation Theatre on Broadway and featured three Sumo world champions – Yama, who at 600 lbs is the "heaviest Japanese human being ever", Byamba from Mongolia, and Ramy from Egypt. In total, they share 8 Pro Sumo Champion and World Sumo Champion Titles and 1500 lbs. I was drawn to their unconventional shapes, which are a juxtaposition to the bodies I photograph at Fashion Week. I'm drawn to spectacle and the nostalgia of this ancient Japanese practice, and used their forms as a canvas for color. Yama (the heaviest Japanese human) posing for a photo.
Back